…IS IN THE BAG! With delicious produce coming in direct from local farms, bakers and makers to our town centre shop in the Carfax, this is the real veg box option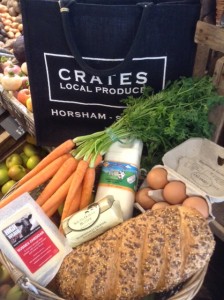 with your own choices, at a fraction of the cost.
We know that our customers are discovering the benefits of real shopping with us, finding they can choose what seasonal produce they want and as much or as little as they need. No more boring veg left in the bottom of a box that doesn't get used.
In addition to delicious fruit and vegetables, Crates offers amazing locally produced weekly staples and treats. Representing over 40 local producers, we have over 200 different products ranging from Sussex cheese, artisan bread, eggs, cakes, milk, smoked meats, sausages, bacon, preserves, sauces, biscuits, chocolate with even local ales and wines.
So, for the sake of being completely radical, consider a visit to Crates – somewhere that has truly revived what shopping should be about!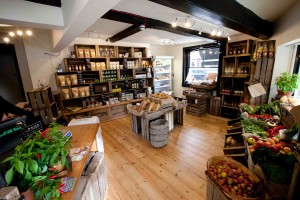 Social Share