Seasonal and local food offers taste, health and even economic benefits. Crates Local Produce highlights the best that is on offer in our region, in conjunction with premier lifestyle magazine, essence.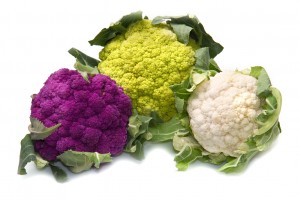 Cauliflower
This all-year round vegetable deserves to be celebrated and used imaginatively. Far from being just the key ingredient of a comforting cheese-based dish, the cauliflower is and the star of many exciting world dishes from Aloo Gobi through to tempura. It is packed with vitamins and also a great source of minerals including calcium and potassium.
The head is made up of unopened buds, simply stopped from growing on to become flowers. They are not always just white and can come in a whole range of colours and unusual shapes, found mainly at produce shops and farmers markets. They will not only add a vibrant addition to the plate but are packed with more flavour and nutrition. Even the leaves around your cauliflower are pretty good, protecting the head from bruising and sun damage, they are also great for stock. Store in a paper bag in the fridge, upside down and it should last for at least a fortnight.
Beetroot
This vibrant red vegetable is available nearly all year round but the new crop, emerging in the mid-spring, proves a wonderful accompaniment with seasonal treats such as fresh greens, salmon and even rhubarb. It has always been known that this root is good for you, packed with B vitamins but more recently it is held up in the 'superfood' class with it's high nitrate level reportedly even reducing blood pressure.
Beetroot may not be the easiest of veggies to prepare, due to the deep red juices, but leaving it unpeeled before boiling, steaming or slow roasting can solve this. The skin will come off easily after cooking. Bought sliced and pickled in a jar is fine but so much better to buy fresh and cook with. Source it fresh with leaves attached as; being a relative of spinach and chard, these are also delicious.
Spinach
This great new addition to the spring scene is just as good raw in salad as it is cooked. High in nutritional value and rich in antioxidants, it is crucial to ensure the goodness is not lost so steaming or very quick boiling is best if not eating raw. This will also retain the flavour – almost bitter but very distinctive.
When buying, chose bright green leaves unless it's a Savoy variety, which will have dark green, curly leaves. Spinach should have a lovely fresh smell and you should avoid any yellow leaves. Store loose spinach in a bag in the fridge and wash just before use. Blanch and freeze to store for longer than a week. Spinach works especially well with dairy, eggs and, overall, an incredibly versatile ingredient or even main billing.
Rhubarb
Outdoor rhubarb is quite a different story to earlier forced rhubarb. It is more astringent and not as tender but a fabulous addition to any oily fish and for that classic – crumble. Maincrop rhubarb comes at a much better price point without huge overheads of forced rhubarb grown in huge, dark sheds and picked by candlelight.
Even though officially a vegetable, it is usually treated as a fruit and, therefore, one of the first of the 'fruits' of the warmer season. Rhubarb is too tart to eat raw but works very well stewed with any natural sweetener and is fabulous with ginger.Go for the crispest and plumpest stems but you certainly need to discard the leaves as they contain a poisonous oxalic acid. After washing, strip off the tough, stringy ribs and slice the rest of the stalk. It will wilt quickly so store in the fridge with the leaves still on until you're ready to eat it.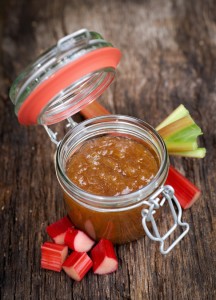 Social Share