Yes, it's the New Year and all those resolutions, good intents and diets are kicking in. However, whether you're going to be strict with yourself or just want to enjoy better and more healthy food, then look no further than local.
Appealing Apples – it's proved and true that 'an apple a day' can keep the doctor away. Our many varieties of apples come direct from the grower, allowed to ripen on the tree and have far more flavour. They are also at such a keen price that you can easily afford more than one a day. Try also our delicious Wobblegate apple juices produced just down the road in Bolney.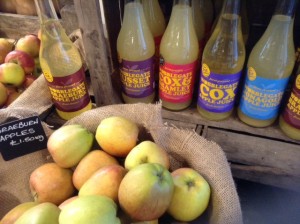 Veg out on Vegetables – even during this lean time of year, there is still plenty of choice of seasonal vegetables. Cabbages, root veg, carrots are at their best and why not try something a bit more unusual such as kholrabi, a really tasty member of the brassica family which is crisp and juicy, great raw with a dressing or roasted with your potatoes. In fact, we love to roast nearly all our veggies in 'half-the-fat' rapeseed oil.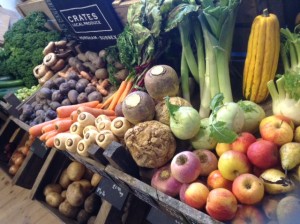 Rich Rapeseed – a really healthy alternative to both vegetable or even olive oils, Sussex Gold's range of rapeseed oils, sauces and mayonnaise contain half the saturated fat, rich in Omega's 3, 6 & 9 and a great source of natural vitamin E. Their Extra Virgin oil is fabulous for all cooking uses and their sauces, dressings and marinades are even more delicious. The rich yellow colour of the mayonnaise is unique and we especially like their garlic mayo.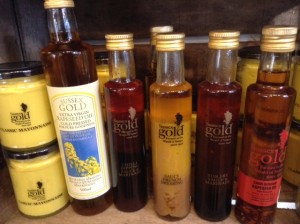 Dry January – has become quite a buzz and whilst we still enjoy our local tipples, we fully understand the merit of cutting out the booze at this time of year. Our selection of gorgeous ginger drinks from Gran Stead and Wobblegate's wide range of apple juices are heaven in a bottle without the sin. And, if you have any left when you hit February, Gran Stead's serve really well as a mixer too!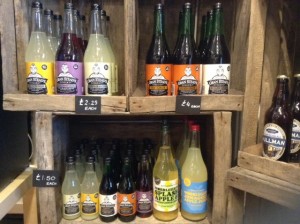 Loving Linseed – whether you are watching your blood pressure or cholesterol, want clearer skin, shining hair and stronger nails, or are embarking upon a fitness regime to lose weight, build lean muscle or burn fat, Omega 3 from linseed could really benefit you. High Barn Oils produce linseed locally and you can take it as pods, culinary oil or as a meal.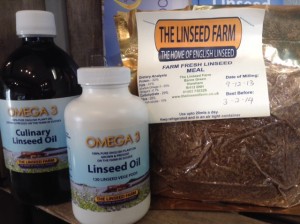 And of course, if you still want to indulge – we have our usual range of chocolate, cheese, bread, sausages, smoked meats, eggs, cakes, jams, chutneys, wines and beers but we believe local produce is far tastier so you won't need as much of it – now that's healthy!
Social Share